Wine accessory boutique owner Julia sought branding for her new business that embodied her personality and flair. The resulting brand included feminine lines, the hint of a wine glass and bold lime green. Earlier branding prototypes relied on the lime green with a variety of styles (below).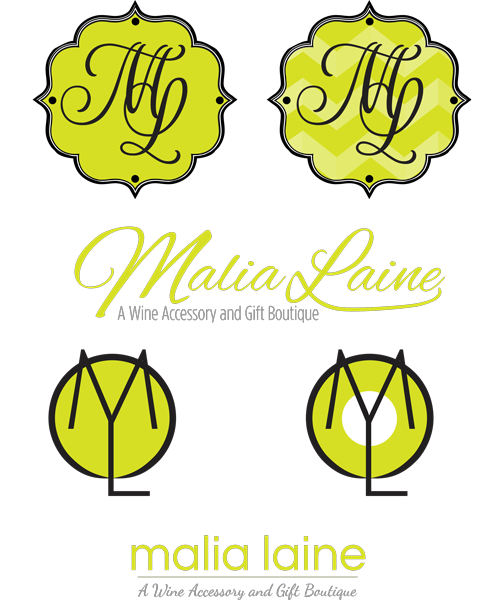 We also collaborated on a series of web videos highlighting her boutique's products. Check out Julia's introduction video below, or click here to go to the Malia Laine YouTube channel for other videos.
These videos were part of branding work to launch the new business.